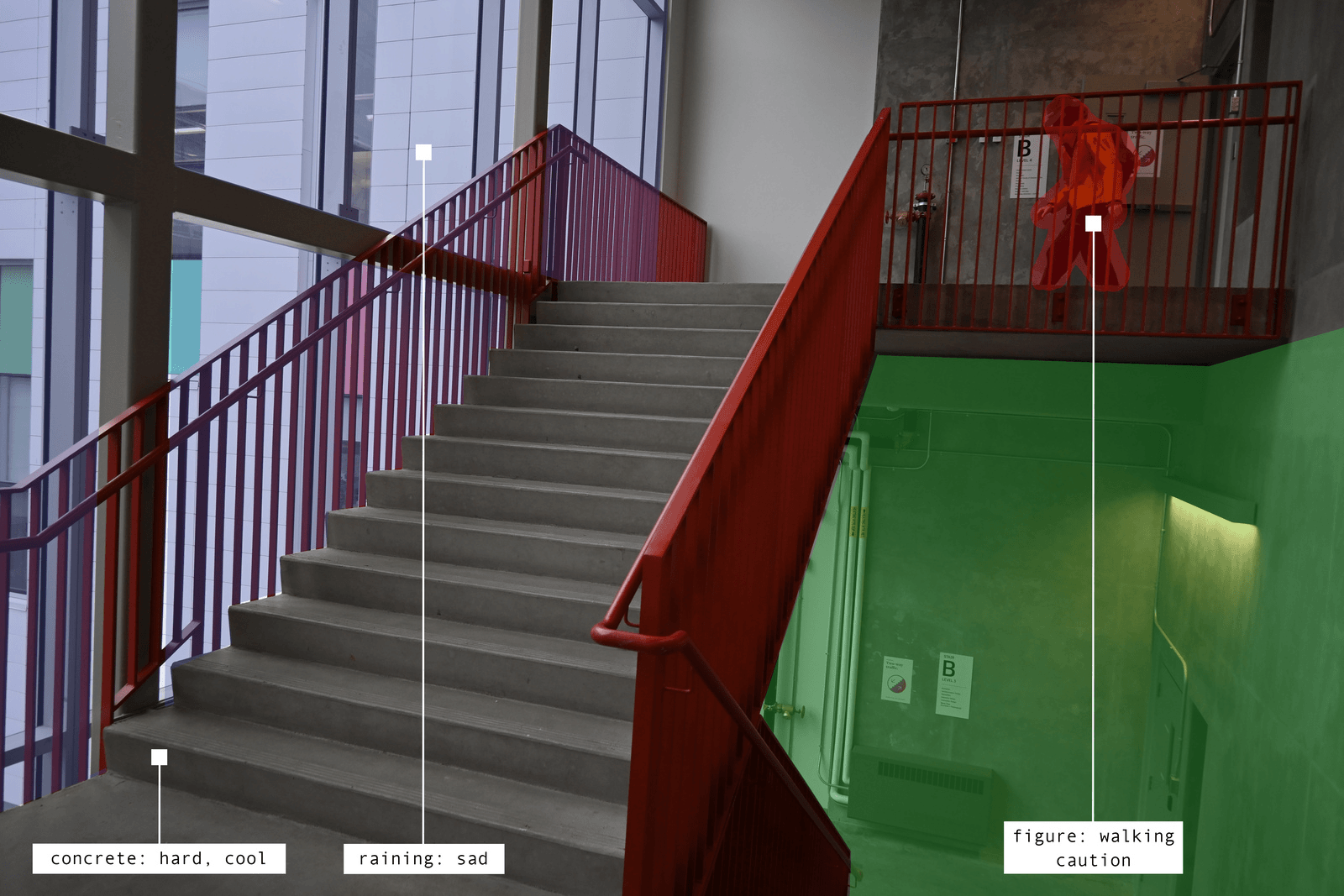 Vibe Check: Approaching public surveillance from a community oriented and queer-centric perspective
Naomi Boyd, Connor Budd, Brenna Cook Fowler, Morgan Martino, & Sam Stretch

This system is founded upon values of love, community and care, utilizing perspective and experiential plurality to form complex and emotionally nourishing social connections.
Perspectives and experiences are recorded by a CCTV choker. This device is both camera and neuro-emotional interface, documenting events as well as the resulting emotional responses in the user. 
Chokers can tap into the experience feeds of others; the neuro-emotional interface allows viewers to both see and feel what a particular user is feeling and seeing, whether that be joy, fear, love, or sadness.  This emotionally empathetic experience is more complex than just an "average" emotion; in any given moment, CCTV associates emotions to any and all situations and objects that a user is responding to. 
Sharing plural experiences in a community fosters empathy, closer connections and a greater care for one another.  CCTV celebrates moments of joy and love, but allows us to address community situations requiring remediation.   
​​​​​​​